LUNAR NEW YEAR HOLIDAY 2021
THQ Vietnam wish you a great holiday with only good news, happy events, and bright emotions to you, your families, and your business.
We wish you love and prosperity in the coming year and further on !
We would also like to inform that we will have a rather long holiday, from 10th  Feb 2021 to 16th  Feb 2021, for this Lunar New Year. We will return on 17th Feb 2021.
There will be no delivery and loading shipment  from 08th Feb to 17th  Feb 2021. We apologize for any inconvenience caused.
Thank you for your continued support, and Happy Lunar New Year!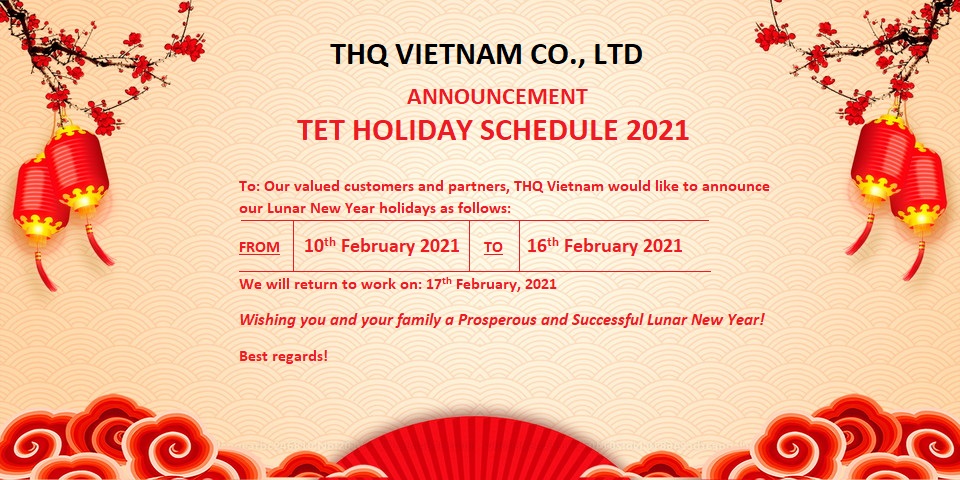 Related post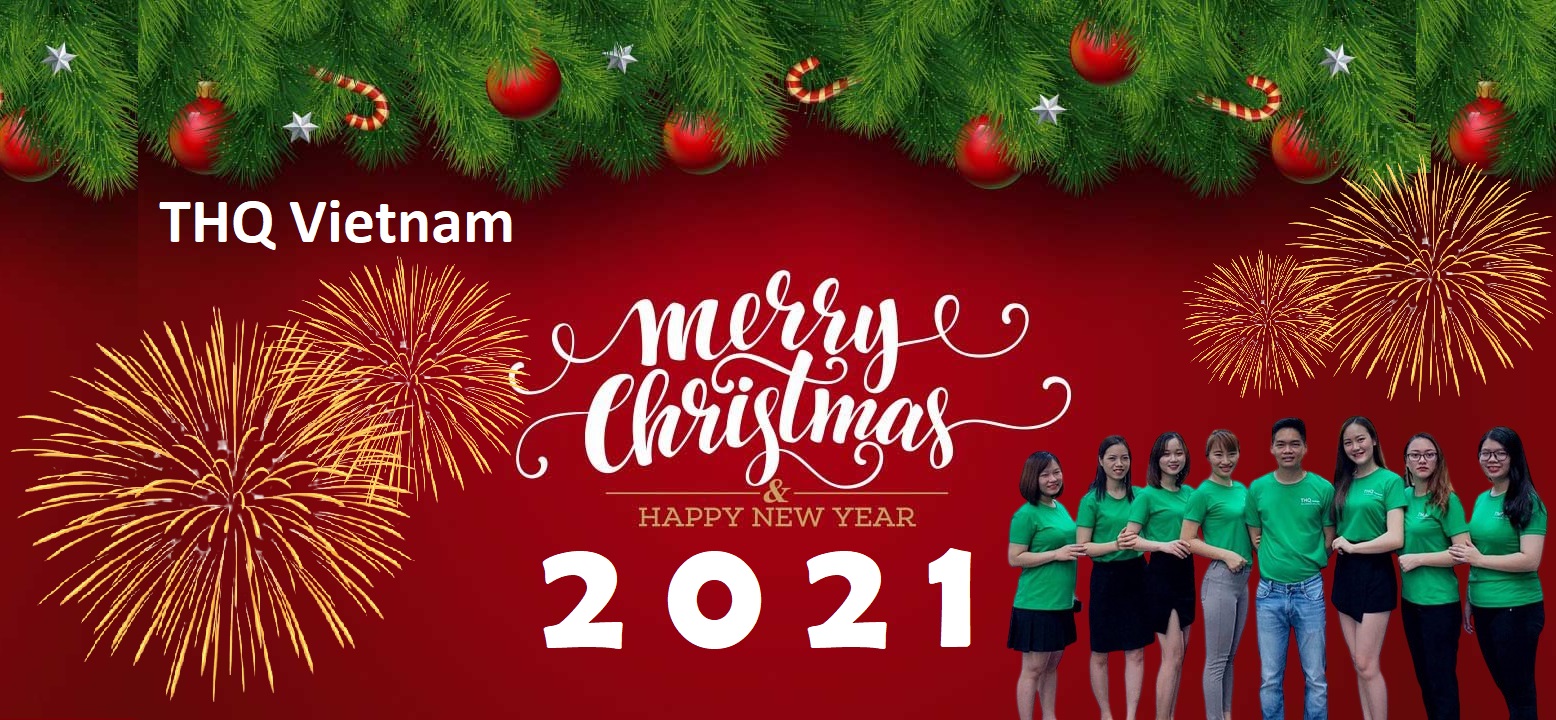 Hanoi, Dec.08, 2020 2020 is the tough year for everyone. Some unlucky stays forever this year, the luckier lost their job, biz slows down or close their business. Anyhow, it's going to end very soon. The New Year is coming in every corner of streets, we- THQ Vietnam Co.,Ltd would like to send our deep […]
Read more